< BACK TO WHAT'S NEW?
Pathway Scores an A+ for 2019 ESG
July 2019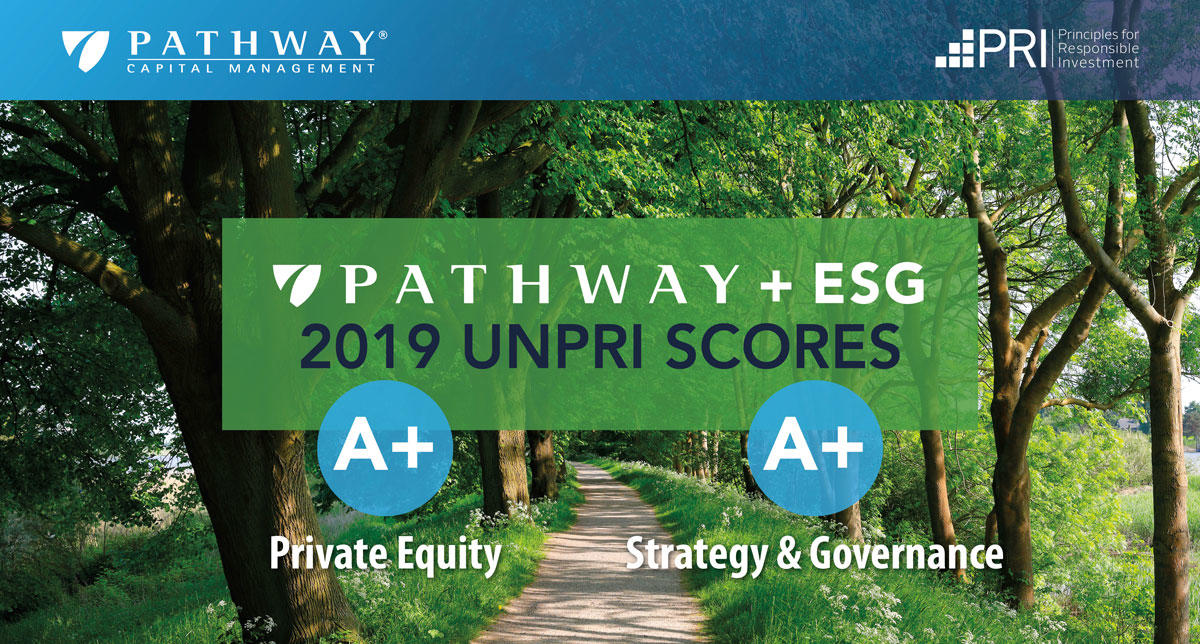 Pathway scored an A+ for its ESG efforts in both Private Equity and Strategy & Governance for the 2019 PRI Annual Assessment. Pathway continues to recognize the importance of integrating environmental, social, and governance (ESG) issues into its investment and business practices. Learn more about UNPRI's mission and find Pathway's 2019 Transparency Report here.