< BACK TO WHAT'S NEW?
Pathway Promotes Kevin Bland to Director
October 2023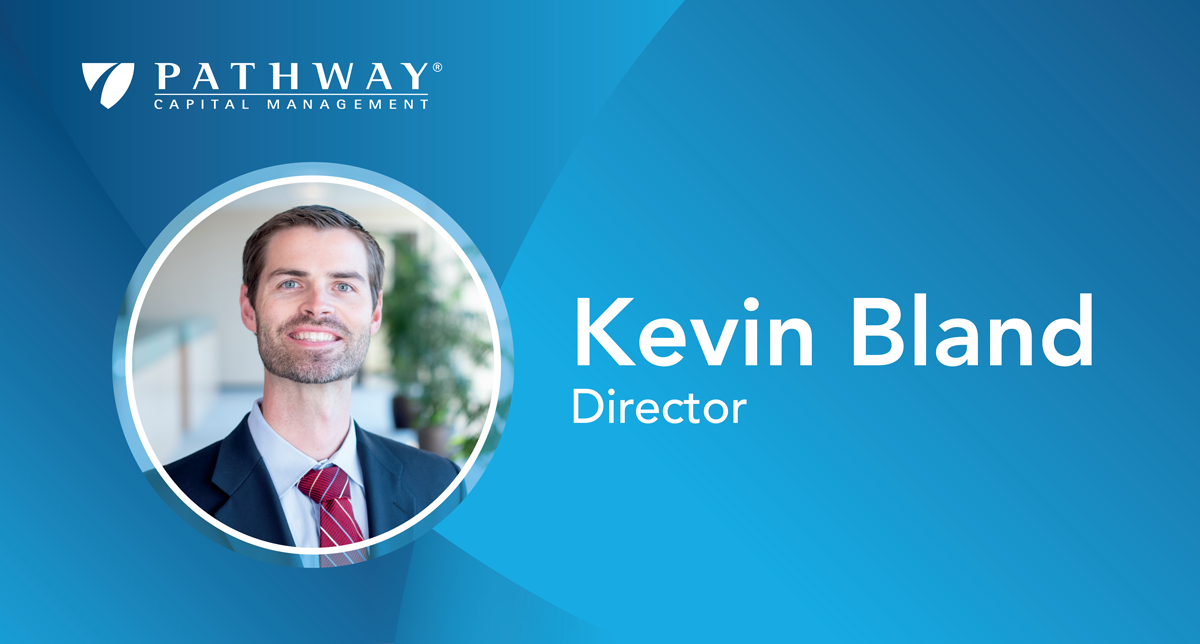 Pathway is pleased to announce that Kevin Bland has been promoted to director and has been admitted as an owner of the firm, bringing the number of owners of Pathway to 22. Kevin's promotion represents our continued efforts to expand ownership of the firm to dedicated, experienced, and talented professionals.
Kevin has worked at Pathway for 11 years. He is based in the firm's Irvine office and is a senior member of Pathway's private credit team. Kevin plays a leading role in the due diligence and underwriting of direct credit opportunities, works closely with multiple investors and clients, and helps manage analyst recruitment and development for Pathway.