< BACK TO WHAT'S NEW?
Pathway Hires Andrea Mack as Head of Consultant Relations
January 2022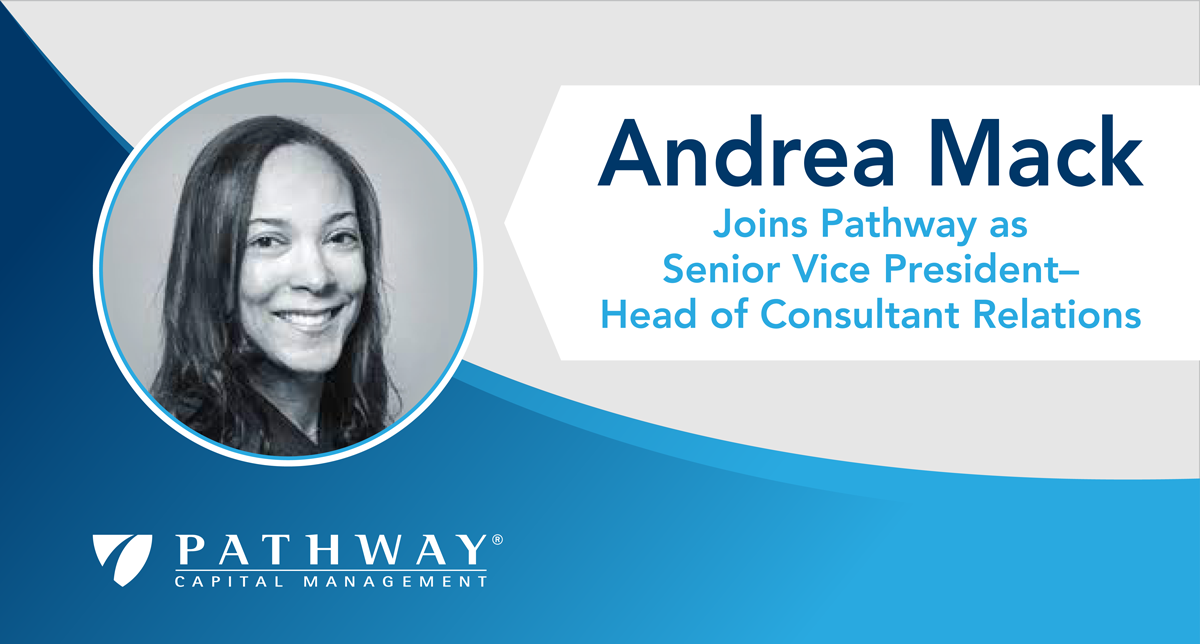 Pathway is pleased to announce that Andrea Mack has joined as Senior Vice President–Head of Consultant Relations. Ms. Mack will be working out of our Providence, R.I., office.
Ms. Mack brings extensive investment management experience that dates back more than 20 years. Prior to joining Pathway, Ms. Mack was a Managing Director–Institutional Marketing and Consultant Relations at The TCW Group and was a Portfolio Manager with Western Asset Management.