< BACK TO WHAT'S NEW?
Pathway Closes on $500 Million for Pathway/AK Credit Co-investment Fund, LP
May 2018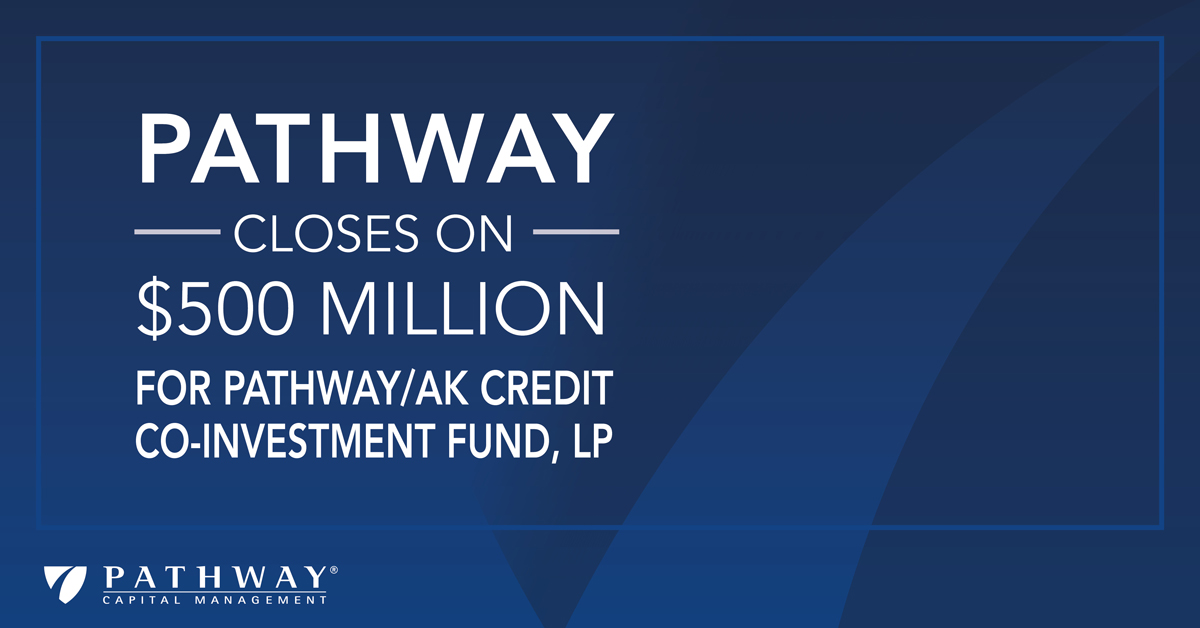 Pathway Capital Management, LP, is pleased to announce that it has formed Pathway/AK Credit Co-Investment Fund, LP (the "Co-Investment Fund"), a $500 million private credit co-investment fund in partnership with the Alaska Permanent Fund Corporation (the APFC). The Co-Investment Fund will focus on identifying and investing in co-investment opportunities globally alongside high-quality private credit managers across a range of strategies, including senior direct lending, mezzanine, and opportunistic credit. The Co-Investment Fund represents an extension of Pathway's successful 23-year track record of investing in private credit, which includes commitments of more than $6 billion across the private credit market spectrum. To date, Pathway has created more than 45 funds of funds for our investors, which represent more than $20 billion in commitments.