< BACK TO WHAT'S NEW?
Pathway Closes on $270 Million for PPEF I-11
August 2023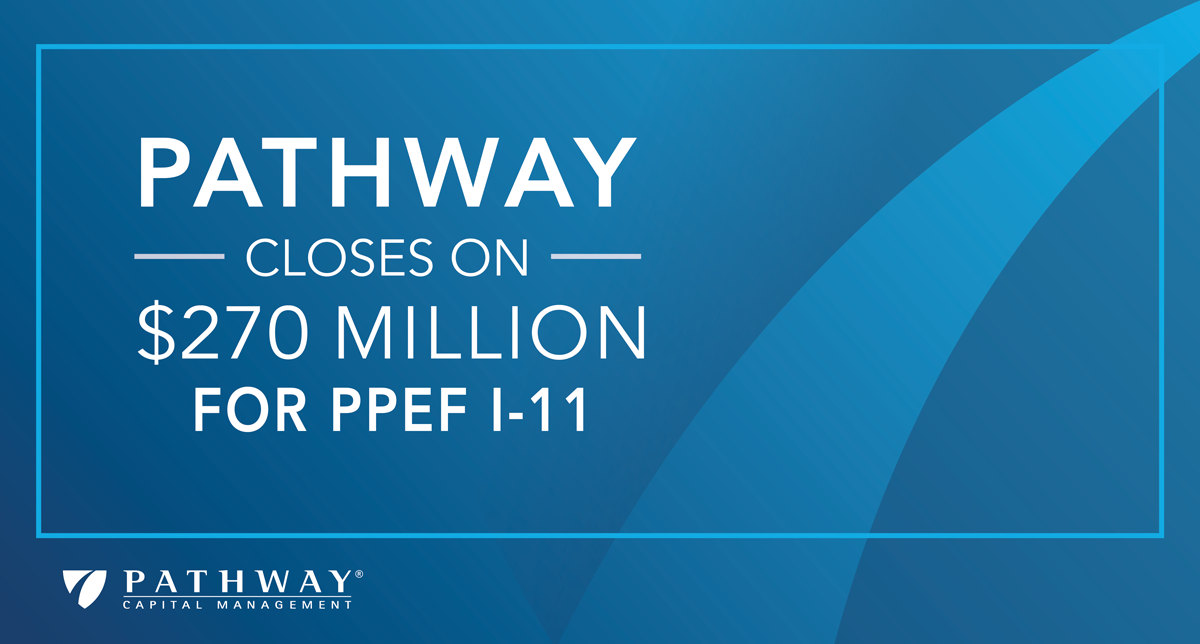 Pathway is pleased to announce that it has held a final close on $270 million for Pathway Private Equity Fund Investors 11, LP ("PPEF I-11"), its 11th multi-investor, core-diversified private equity fund of funds. Investors include a mix of government and corporate pension plans, insurance companies, endowments, foundations, and high-net-worth individuals. PPEF I-11 will continue its predecessors' strategy of making primary fund investments in private equity managers, as well as investments in secondary and co-investment opportunities.

PPEF I-11 will leverage Pathway's more than 30-year history of private market investing, which includes over $120 billion committed to a variety of private market opportunities.