< BACK TO WHAT'S NEW?
Pathway Closes $200 Million Co-invest Fund for U.S. Investor
July 2019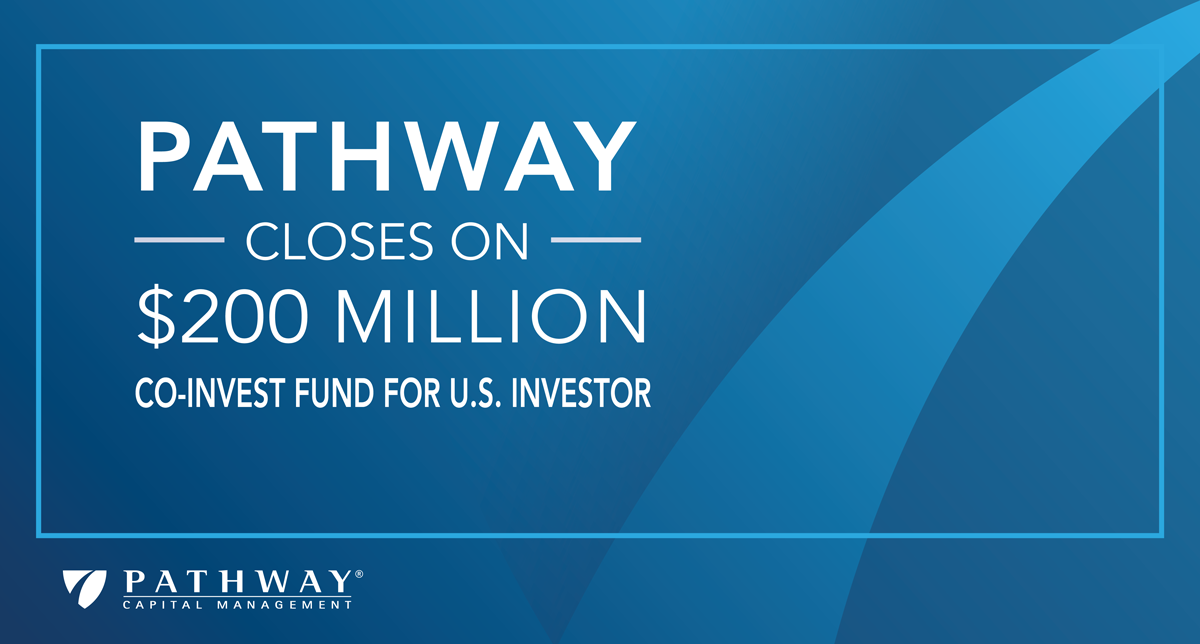 Pathway is pleased to announce that it has formed a $200 million customized co-investment fund in partnership with a U.S.-based institutional investor. The new fund will make co-investments alongside the investor's current portfolio of private equity managers. To date, Pathway has committed more than $85 billion across a wide variety of private market strategies – including more than $3 billion in co-investments – since its inception in 1991.