< BACK TO WHAT'S NEW?
Pathway Closes $1 Billion for Private Credit Fund
January 2020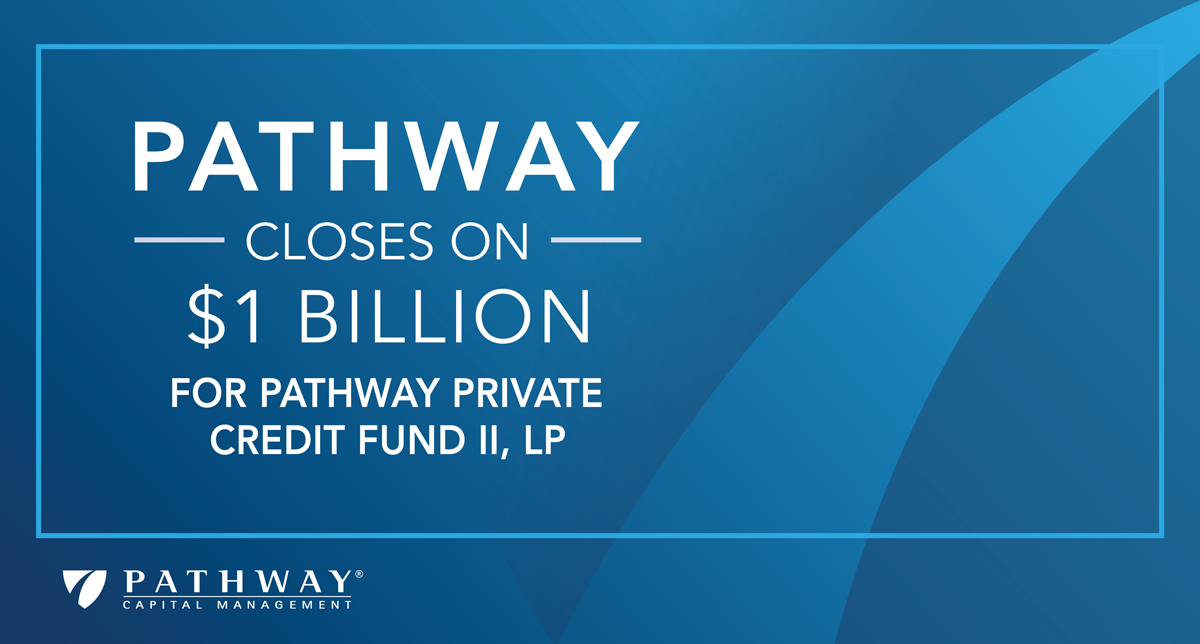 Pathway Capital Management is pleased to announce that it has closed on a $1 billion private credit fund. Pathway Private Credit Fund II will provide debt financing in support of acquisition, recapitalization, refinancing, and growth capital transactions sponsored by leading private equity firms. To date, Pathway has committed more than $5.7 billion to private credit opportunities since it began investing in the asset class in 1994, and has created more than 90 customized programs for its investors since its inception. Pathway has committed more than $85 billion across a wide variety of private market strategies since its inception in 1991.