< BACK TO WHAT'S NEW?
Pathway Becomes ILPA Diversity in Action Signatory
April 2021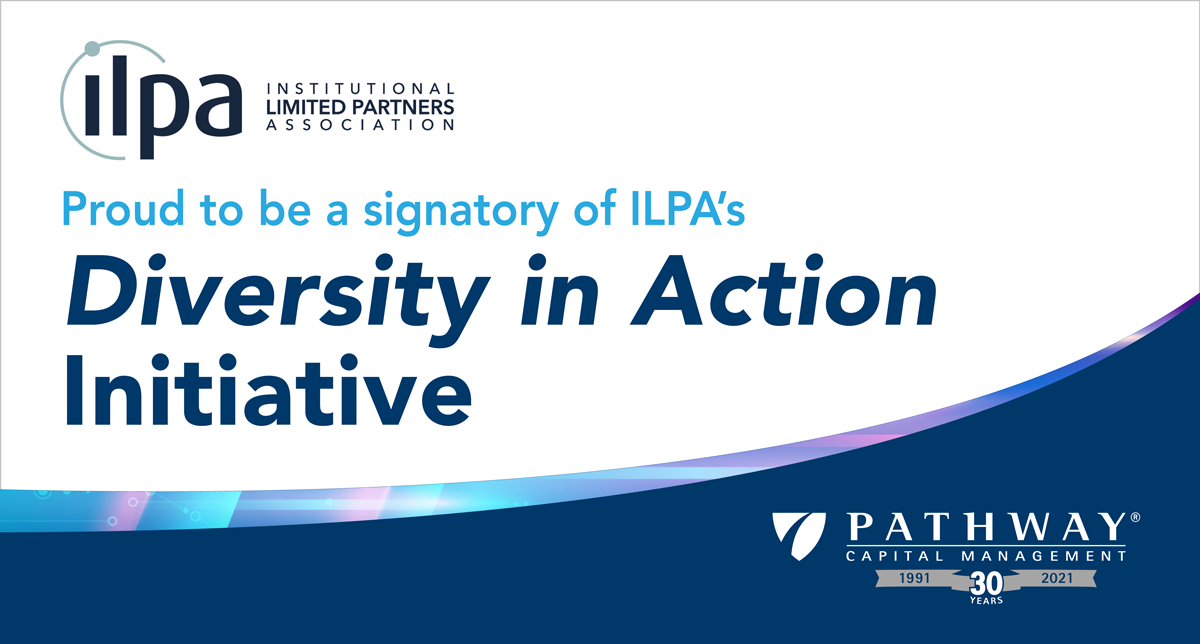 Pathway is proud to announce that it is now a signatory of the Institutional Limited Partners Association (ILPA) Diversity in Action initiative. We are looking forward to working alongside other LPs and GPs in continuing to advance diversity and inclusion, both within our organization and across the private market industry.
To learn more about ILPA's initiative, please click here.