< BACK TO WHAT'S NEW?
Martin Wing Appointed to CAIA SoCal Executive Board
April 2022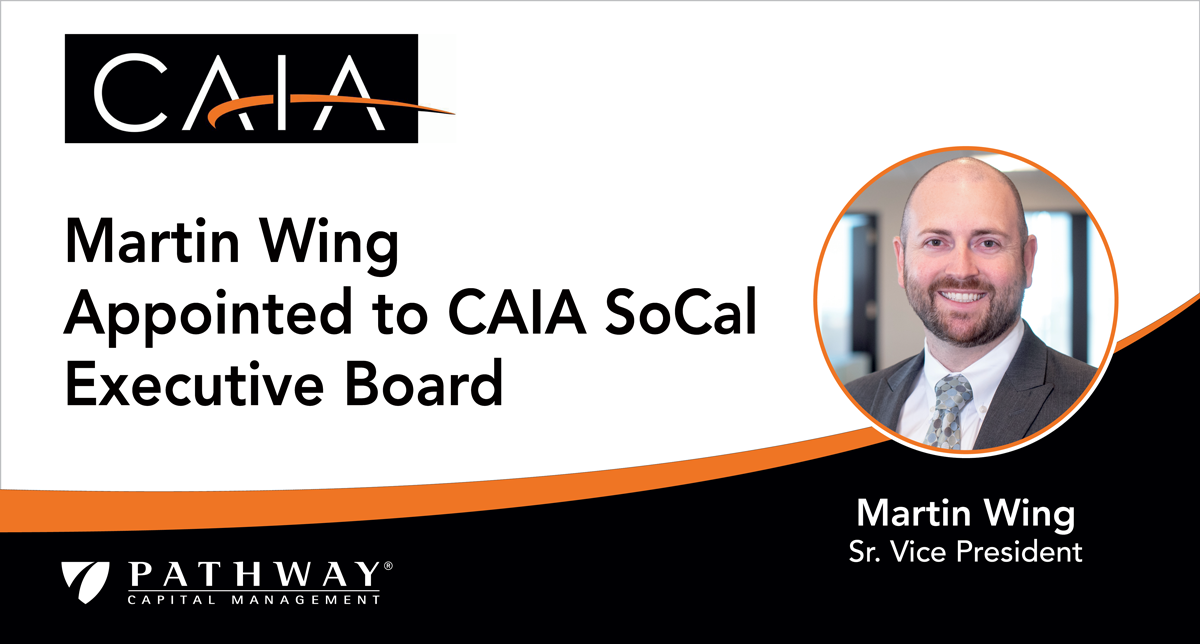 Pathway is delighted to announce that Martin Wing, senior vice president of consultant relations, has been appointed to the CAIA SoCal Executive Board in recognition of his in-depth knowledge of and experience in the institutional investment industry. Pathway is a proud supporter of CAIA Association's mission to improve investment and societal outcomes of capital allocation through professional education, transparency, and thought leadership across all investor alternatives in our industry.
To learn more about CAIA and its mission, visit their website here.