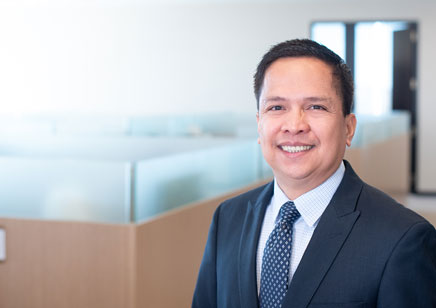 Angel A. Aguilar, Jr.
Controller–Corporate Finance
California
Mr. Aguilar joined Pathway in 2014 and is controller of corporate finance in the California office. He is responsible for corporate accounting, financial and management reporting, and meeting corporate finance compliance requirements.
Prior to joining Pathway, Mr. Aguilar worked for Broadcom Corporation in its internal audit group, where he was responsible for the operations audit of its U.S. locations. Before that, he was an assistant controller for a mid-sized technology-leasing company. His experience also includes performing and managing financial, due diligence, and internal control audits of public and privately owned companies while working for Ernst & Young Philippines, where he served as an audit partner for three years, and for Grant Thornton. Mr. Aguilar received a BS in business administration, cum laude, in accounting from University of the East in the Philippines and an MBA from the Asian Institute of Management. He is a certified public accountant.